< Retour à la liste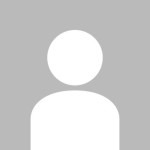 Christine Wacta
Membre associée
Christine Wacta est professeur à la Georgia Southern University à Statesboro en Géorgie, USA. Son champ de travail englobe les méthodes géospatiales, l'analyse avancée, l'habitus humain et l'intégration des science humaines et sociales dans le processus de conception architectural et urbain. Ses recherches portent notamment sur l'intégration des géosciences et de l'intelligence artificielle dans l'enseignement de la conception par le biais de mécanismes innovants et ludiques. Mme Wacta est la fondatrice de Geo-EduGAMING.Inc, ainsi que d'autres initiatives géospatiales visant à croiser l'enseignement des géosciences, des jeux et de la conception. Elle enseigne la conception depuis plus de 19 ans et a élaboré des programmes d'études dans divers domaines. Son expérience et sa formation internationales lui permettent de mettre en œuvre avec succès ses diverses compétences sur des plates-formes interdisciplinaires et collaboratives. Son travail tente de réconcilier l'écologie urbaine avec l'écologie humaine afin de rétablir le lien inné de l'homme avec l'environnement. Elle dirige actuellement des activités d'apprentissage pluridisciplinaires et transdisciplinaires grâce à l'implication de plusieurs domaines à des degrés divers sur le même continuum au sein du groupe de recherche de premier cycle Start-up à l'université Georgia Southern à Statesboro (Géorgie).
Publications
1. The Future of Design Education
ASCENDANCE @kingwillxm
2022 | Online resource
URL https://open.spotify.com/episode/5u0hrBlmKfRIngrgjiht7C?si=EVgRimBXRAivXL6xrVr8Jw&utm_source=copy-link&nd=1
2. « Geospatial Intelligence & the Traditional African Magician »; Les parallèles entre les pratiques indigènes et les processus géospatiaux modernes".
[Live+] SIG 2022 – Le Géo évènement 2022-10-13 | Conference paper
URL https://www.geo-evenement.fr/onlinesession/8ade4faa-8719-ed11-bd6e-a04a5e7d2ab9
3. ISOCARP's_WORLD PLANNING CONGRESS_From Wealthy to Healthy Cities: Urbanism and Planning for the Well-being of Citizens
2022-10-03 | Conference paper DOI: 10.47472/NoTYmtkP
4. Project MATRIX: Crowdsensing, Crowdsourcing, a community participatory initiative for advanced urban analytics
2022-09-06 | Conference paper |
Language: Italian
Subtitle
TRANS-lazione delle esperienze di psicogeografia immersiva degli utenti su una piattaforma virtuale interattiva ludicizzata come servizio per l'internet delle cose [PAAS per IOT]
5. URL https://aisuinternational.org/en/torino-2022-call-for-papers/#Macro6
6. ESRI_Blogs 2022-04 | Online resource
Subtitle
Let the city guide you: facilitating change with GIS.
URL https://www.esri.com/arcgis-blog/field-notes/let-the-city-guide-you-facilitating-change-with-gis/?fbclid=IwAR3wv4MRUUxiskBRV0ugEdvEasGBM8nGhl81CZdqzUcr_RCDhsqYHpP0JXw
7. SIG_2021_France 2021 | Conference paper
URL https://sig2021.esrifrance.fr/programme/live/60fadf722656954f053d2241
8. SIG 2022, le Géo évènement 2021-10-12 | Conference
URL https://sig2021.esrifrance.fr/programme/60fadf722656954f053d2241
9. ESRI EVENTS_GeoDesign Summit
2021-02 | Online resource
Subtitle
Design Education as GEO-Spatial Game of the Unknown
URL https://youtu.be/hEc4JD_93FY
10. SHS Web of Conferences 2020 | Journal article DOI: 10.1051/shsconf/20208204003 Part of ISSN: 2261-2424
URL http://dx.doi.org/10.1051/shsconf/20208204003
11. Humanities and Social Sciences / Geography journal 2020 | Dissertation/Thesis
Language
French
URL https://hal.inria.fr/tel-03183575/
12. EUE (Editions Universitaires Européennes)( 14.07.2020 ) | Book
https://my.editions-ue.com/catalog/details/store/gb/book/978-613-9-55980-0/vers-la-%C2%AB-ville-neuro-proth%C3%A9tique-%C2%BB-du-futur?search=christine%20wacta
13. Arc News 2018 |URL https://www.esri.com/about/newsroom/arcnews/geodesign-steps-up-to-shape-the-future/?rmedium=arcnews&rsource=https://www.esri.com/esri-news/arcnews/spring18articles/geodesign-steps-up-to-shape-the-future
14. Arc Users 2018 | Journal article
URL https://www.esri.com/about/newsroom/arcuser/coming-together-to-design-resilient-communities/?rmedium=arcuser&rsource=https://www.esri.com/esri-news/arcuser/spring-2018/coming-together-to-design-resilient-communities
15. Arc Watch 2018 URL https://www.esri.com/about/newsroom/arcwatch/geodesigns-time-to-shine/
16. 'She Hustles' shines light on female entrepreneurs in Savannah
WSAV_TV 2018-12 |
URL https://www.wsav.com/news/she-hustles-shines-light-on-female-entrepreneurs-in-savannah/1077787882/
17. Congress For New Urbanism 2018-05-18 | Conference abstract
Language
English
URL https://www.planning.org/events/activity/9147171/
Country/Location of publication
United States
18. Arc Watch_ESRI 2018-03 | Online resource
Subtitle
Geodesign That Improves Urban Planning—and People's Lives
URL https://www.esri.com/about/newsroom/arcwatch/geodesigns-time-to-shine/
19. Esri Geodesign Summit Proceedings 2018-01-23 | Online resource
URL https://proceedings.esri.com/library/userconf/geodesign18/index.html
20. Le CLUB SIGGeoEdugaming
URL https://www.sigtv.fr/CLUB-SIG-15-1-Christine-Wacta-Geo-Edu-Gaming_a1434.html
21. ESRI France 2020
[Live] SIG 2020 – Gamification de la Ville : approche géo-spatiale de l'enseignement